Call us at (414) 527-0400 to discuss your fireplace needs or service requirement & to schedule an appointment.
The Fire Place Ltd offers knowledgeable sales, professional installation and factory-trained service support for all of your fireplace needs by our friendly, helpful employees.
We provide advice for the Do-It-Yourself Homeowner or we can complete your project from start to finish utilizing the following services on products purchased from The Fire Place Ltd:
Fireplace Installation – Indoor, Outdoor, Residential, Commercial – We do it all!
Stove and Insert Installation – Wood or Gas
Chimney Installation
Chimney Sweeping & Chimney Inspections – More info about our Chimney Sweeping
Chimney Crown Repair
Flue Relining with HeatShield Coating
Thin Stone & Thin Brick Veneer Installation
Mantel, Surround & Hearth Installation
Gas Log Installation
Gas Supply Line Installation
Glass Fireplace Door Installation
Metal Chase Top, Chimney Cap & Chimney Shroud Installation
Fire Pit & Fire Table Set-Up & Installation
Give us a call today to discuss your fireplace needs and desires!
Replacement Refractory Panels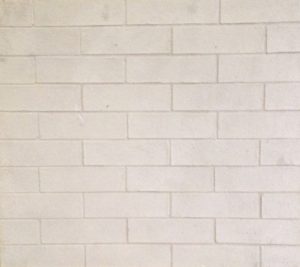 Refractory panels are the precast, brick panels in your factory-built fireplace. Are your refractory panels cracked and in need of replacement? The best option is to order the exact panel or complete set from the manufacturer of the fireplace. If that option does not work for you, we have generic refractory panels that can be cut-to-size to fit most fireplaces. The replacement refractory panels measure 24″ high X 40″ wide X 3/4″ thick.
For safety reasons, insure your original panels are not larger or thicker than this size. If they are, this option will not work for you.
Replacement Mesh Curtain Fireplace Screens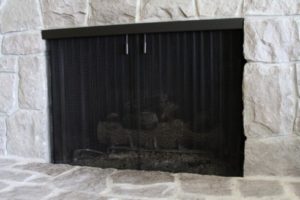 Are your fireplace screen curtains warped, creating gaps that allow sparks to pop out of the fireplace while you are trying to relax and unwind at the end of the day? Our replacement mesh curtain fireplace screens can help. These are a heavy gauge mesh screen with 2 curtains per package including hog ring hangers and coil spring pull handles. Available in 1″ increments from 16″ to 27″ high. (Specify 24″ or 30″ wide for each panel).
We can order OEM replacement parts for you direct from the manufacturer for many older models of fireplaces and stoves including: (chart)
Lennox Hearth Products
Superior Fireplaces
FMI Fireplaces
Marco Fireplaces
Desa Fireplaces
Kozy Heat Fireplaces
Earth Stove
Whitfield
Country Stoves
Jotul
Osburn
PSG Caddy Furnaces
Drolet
and others! Please call to confirm.
Locate the brand name, model number, serial number, and the specific part you need and call or email us to obtain the availability for your item.
Gas Fireplace & Gas Stove Tune-Up
Let our service technicians get your gas fireplace or gas stove ready for the cold Wisconsin winters.
Our Gas Fireplace Tune-Up includes:
Check appliance for any gas leaks
Assess condition of pilot assembly and main burner
Adjust air mixer setting per manufacturer specifications
Check millivolt production at gas valve
Inspect glass gaskets & seals
Clean front glass panel
Vacuum fan assembly and gas valve compartment
Freshen ember bed material
Note – Replacement parts, if available, are not included
Chimney Caps and Chase Covers
A chimney cap is a vital component for the long-term enjoyment of your fireplace. The correct chimney cap can help reduce downdrafts, prevent rain and snow from rusting out your damper and to stop critters and birds from getting in your home. (images)
Ask us for a quote on installing a new chimney cap or chase top on your home today.
Cast Iron Fireplace Grates
If you need to replace your fireplace grate, purchase a cast iron grate from The Fire Place Ltd. Quality cast iron grates are much more durable than welded steel bar grates. These heavy-duty replacement grates come in a variety of styles and sizes. Bring in your fireplace dimensions and we can recommend "the greatest of grates".
Using the correct glass cleaner to remove the build-up on your fireplace glass makes a big difference.
(images)
Our fireplace glass cleaners are specially formulated to remove the soot deposits of wood burning or the chemical by-products from burning natural gas or propane. Avoid standard household cleaners that can "bake" on the glass, leaving a foggy residue or film behind that is nearly impossible to remove.
Need help with your pilot light?
Is your pilot light out? Need help re-lighting it? First & foremost, be safe when working with gas appliances!
If you detect a gas odor at anytime:
Immediately close the inline safety shut-off valve (usually located inside the appliance near the valve or in the basement).
Open all doors & windows in the area.
Do not turn any light switches on or off.
Call your gas supplier from outside the home.

In Southeastern WI, call WE Energies at (800) 261-5325 for assistance.
If there is NO gas odor present:
Locate the brand name of your stove or fireplace and check the manufacturers website for lighting instructions that are specific to your particular model.
Check for lighting and operation instructions attached to the appliance near the gas valve or control access compartment.
You can also find helpful online tutorials that include detailed photos or videos. If you are uncertain or unable to perform these tasks, we highly recommend you find the brand name & model number and give us a call to schedule an in-home service appointment for our trained technicians to diagnose and remedy the issue.